If you would like to share your expertise in any of the following topics being presented at ConvergX® 2018, through becoming a panel speaker, a panel moderator or a keynote speaker, we would be happy to hear from you. Please click the button below to become a speaker at ConvergX® 2018
Keynote Speakers 2018
Keynote #1 - Charles Bouchard
Chief Executive, Lockheed Martin Canada
Lockheed Martin Canada; a sub-division of Lockheed Martin International. Under his leadership, LM Canada is responsible for delivering on country-specific strategies, maintaining and strengthening strategic customer and partner relationships, and actively seeking new partnerships. In collaboration with the Business Areas, he develops business plans, establishes business commitments, and supports business capture campaigns.
Charles joined the Lockheed Martin team in September 2013 following a successful career in the Canadian Armed Forces spanning over 37 years.  He retired from the Royal Canadian Air Force at the rank of Lieutenant General.  His military career includes many senior leadership roles in Canada, NORAD and NATO.
Charles is a graduate of Canadian Forces Staff School; Canadian Land Forces Command and Staff College; Canadian Forces Command and Staff College; the National Strategic Studies Course; the Combined Forces Air Component Commander Course, Maxwell Air Force Base; the Generals, Flag Officers and Ambassadors Course at the NATO Defense College; and the Senior Executives National and International Security Program at Harvard University. He holds a Bachelor of Arts Degree in Political Science from the University of Manitoba.
He is an Officer of the Order of Canada; a Commander of the Order of Military Merit; an Officer of the U.S Legion of Merit, three oak leaf clusters; un Officier de la Légion d'Honeur (France); and a recipient of the Meritorious Service Cross. 
Keynote #2 - Deron Bilous
Minister of Economic Development & Trade
Born and raised in Edmonton, Deron Bilous knows the incredible contribution Alberta workers have made to our province and our country.  Growing-up in a proudly Ukrainian home he also appreciates the strength and beauty of our province's diversity. Between 1995 and 2005, Mr. Bilous worked in Quebec, Tunisia and China on a number of projects with Canada World Youth, a volunteer youth program focusing on international development. 
After graduating from the University of Alberta with an education degree in 2001, he taught and mentored students at Edmonton's Inner City High School, where he learned to see potential where others might see hardship.  He also began working in neighbourhood and community development. The voters of Edmonton-Beverly-Clareview first elected him as their Member of the Legislative Assembly on April 23, 2012, and again on May 5, 2015.
A dedicated champion for Alberta workers and Alberta business, Deron Bilous was sworn in as Minister of Economic Development and Trade on October 22, 2015. Prior to this, he served as Minister of Municipal Affairs and as Minister of Service Alberta.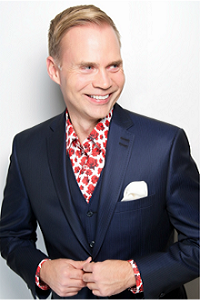 Keynote #3 - Todd Hirsch
Chief Economist of ATB Financial
For over 20 years, Todd has worked as an economist at numerous organizations including the Canadian Pacific Railway, the Canada West Foundation and the Bank of Canada. For almost a decade, Todd taught economics at the University of Calgary. He released his first book, The Boiling Frog Dilemma: Saving Canada from Economic Decline in 2012, his second, Halfway Home in 2016 and his third, Spiders in Space: Successfully Adapting to Unwanted Change in 2017.
 
Todd provides economic commentary for many Canadian media outlets. He has served on the University of Calgary Board of Governors and is the chair of the Calgary Arts Academy. Todd recently received the University of Alberta's Alumni Honour Award and an honorary degree from Mount Royal University. He holds a BA Honours in Economics from the U of A and an MA in Economics from the University of Calgary.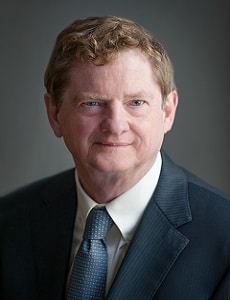 Keynote #4 - John Kirton
Co-Director & Founder of the G20 Research Group
John J. Kirton is Co-Director and founder of the G20 Research Group and of the BRICS Research Group, Director of the G7 Research Group and Co-Director of the Global Health Diplomacy Program, all based at Trinity College at the Munk School of Global Affairs at the University of Toronto, where he is a professor of political science and Canadian foreign policy and director of the International Relations Program. He is a Non-resident Senior Fellow at the Chongyang Institute for Financial Studies in Renmin University of China. He is the author of China's G20 Governance (English edition, 2016), China's G20 Leadership (Chinese edition, 2016) and G20 Governance for a Globalized World (English edition, 2013; Chinese edition, 2015). He is co-author of Accountability for Effectiveness in Global Governance (2017), Global Governance on Climate Change: G8, G20 and UN Leadership (2015) and co-editor of The G8-G20 Relationship in Global Governance (2015), along with many other books. He is co-editor of the series of G7/G20 summit publications published by Newsdesk Media, including most recently G20 Germany: The Hamburg Summit 2017 and G7 Italy: The Taormina Summit 2017, and author of the e-books Mobilising Climate Finance and Delivering Sustainable Energy Access. Follow him on Twitter @jjkirton
Keynote

 #5: 
Michelle Rempel – Government of Canada
(CONFIRMED)
Co-Host: Louise Mercier
Vice President, Hill & Knowlton - Ottawa
Louise Mercier is a high profile senior industry defence consultant, expert in Canadian defence procurement practices and policies, specializing in industrial win-strategies.  Currently she is the Vice President of Defence Procurement of Hill + Knowlton Strategies, and is best known for her strong relationships at executive levels of industry, government and the defence media.
Louise brings the leadership, strategic planning and managerial experience associated with a 25+ year business development career, to build and implement capture strategies complex, military industrial programs, ranging in value up to $14B. Her clear industrial insights, and crisp strategic counsel through the full range of the business capture processes (competitive analysis, price to win, probability of win strategies, strategic partnerships, ITB's) has been the key to her clients success.  With her H+K Team  she is also provides political, media and value proposition counsel.
A well-known face in the defence industry Louise Mercier is a Past National President of The Navy League of Canada, is the founder of Canada's Women in Defence and Security, is an Executive Board Member of The Canadian Defence Association Institute, and is an active volunteer of CADSI (Canadian Association Defence and Security Industry).  In cooperation with the RCN and CADSI leadership, she manages and Chairs CADSI's Annual  industrial engagement program, Navy Outlook. 
As a result of her commitment to the Navy League of Canada, and the Royal Canadian Navy, in 2011, she was awarded the Admiral's Certificate of Appreciation in recognition of exceptional service to the RCN, and in February 2013, was awarded the Queen's Diamond Jubilee Medal. As an active volunteer, Louise Mercier has helped to raise over $1M for various charities including MFRC, Navy League of Canada, Dartmouth Rotary Club, Nova Scotia Cancer Society and the Ottawa Services Attache Association
Co-Host: Brad Robson
President, WāVv
Brad's expertise is to deliver innovative solutions from diverse ideas. Whether working with large or emerging small & medium businesses, profitable and purposeful commercial opportunities are his focus. Serving in an executive leadership position in global technology companies has provided for strong understanding in the areas of cyber security, intelligence, government relations, energy, defence and technology innovation.
Working to continue building business beyond borders 
As President of WāVv the focus is to accelerate common solutions for common problems among all industries. Based in Calgary, WāVv works with clients knowing that the success of that initiative relies on diversification and the attraction of industries and investment to Canada. Understanding the demand and engaging our clients into those new supply chains is the cornerstone of our business both locally and internationally. 
His entrepreneurial mindset drives his passion for fostering and encouraging team collaboration and experimentation to deliver solutions. None of that could be accomplished without the support of all levels of government and the relationship with many industry associations at home and abroad. Those that know him will attest that his hobby is exploring the boundaries of the laws of physics specifically that of gravity and Newton's 3 laws of motion. Some of those outdoor pursuits have been successful and others have provided for great stories.
Panel #1 – ConvergX-U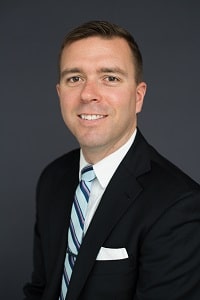 Speaker for ADS - Dr. David Perry
Senior Analyst & Fellow, Canadian Global Affairs Institute
Dr. David Perry is Senior Analyst and a Fellow with the Canadian Global Affairs Institute. He is the author of multiple publications related to defence budgeting, transformation and procurement, published with the Canadian Global Affairs Institute, Conference of Defence Associations Institute, Defence Studies, Comparative Strategy, International Journal, and Journal of Military and Strategic Studies and is a columnist for the Canadian Naval Review. He received his PhD in political science from Carleton University where his dissertation examined the link between defence budgeting and defence procurement. He is an adjunct professor at the Centre for Military and Strategic Studies at the University of Calgary and a research fellow of the Centre for the Study of Security and Development at Dalhousie University.  He was previously the Senior Security and Defence Analyst of the Conference of Defence Associations Institute and Deputy Director of Dalhousie University's Centre for Foreign Policy Studies.  Embassy Magazine and The Hill Times named him one of the "Top 100 Influencing Canadian Foreign Policy" in 2014.
Speaker for Energy: 
Haliburton
(Invited)
Speaker for Mining: 
Sudbury
(Invited)
Panel #2 Clean & Green
Speaker #1 - Joy Romero, P.Eng, MBA PM, ICD.D
Vice President, Technology & Innovation - CNRL
Joy has worked in steel, iron ore, coal and oil and gas.  She has served as Chair of the Governing Council of Athabasca University, advisor to the NSERC chair for Oil Sands, University of Alberta, the NSERC Chair for Energy and Imaging, University of Calgary, chair of the Canadian Oilsands Network for Research and Development and Chair for the Board of Canada's Oil Sands Innovation Alliance. Joy is currently chair of the Clean Resource Innovation Network and the PTAC Innovation Ecosytem , a board member of the Petroleum Technology Alliance of Canada and Wavefront and a member of the Kinetica Ventures Advisory Council and the Science, Technology & Innovation Council for Canada.
Speaker #2 - Dr. Peter Tsantrizos
President & CEO - Terragon Environmental Technologies Inc.
Dr. Tsantrizos is the founder of Terragon Environmental Technologies Inc. and serves as the Company's President and Chief Executive Officer.  He founded Terragon in 2004 has led all operations of Terragon, including the development of its proprietary waste treatment technologies. Dr. Tsantrizos has been developing and commercializing advanced environmental and materials technologies since 1978.  He began his professional work with Arthur D. Little where he participated in various environmental studies, and then was employed by Canada's National Research Council, McGill University and the Noranda Technology Center where he developed various plasma technologies for the production of high performance materials.  In 1991, Dr. Tsantrizos founded PyroGenesis Inc. a company that developed and commercialized a number of advanced materials as well as some world leading environmental technologies.  At PyroGenesis, Dr. Tsantrizos served as the Chairman and Chief Technology Officer and was responsible for most of the company's operation, including technology development, production and marketing.
Dr. Tsantrizos has a Ph.D. in Chemical Engineering from McGill University and is the inventor of 18 patented technologies and has successfully commercialized technologies for both the production of advanced materials and the generation of resources from waste.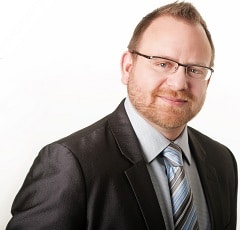 Speaker #3 - Darrell Haight
President & CEO of Trace Associates
Mr. Haight is a professional agrologist and completed his Bachelor of Science in Environmental and Conservation Sciences from the University of Alberta. Mr. Haight is a Co-founder, President and CEO of Trace. At Trace, Darrell is responsible for the overall leadership of the company, including development and implementation of the company's vision, mission, strategy, sales, marketing, corporate social responsibility, and health, safety, environmental, and quality management systems. 
Across five offices, Trace advises clients in the oil and gas, mining, industrial, government, agriculture, and land development sectors. Trace consults on environmental issues relating to contaminated sites, and reclamation, regulatory compliance, and land and resource development. We are in business to help our people and our clients have a great life. Darrell resides in St. Albert, Alberta. In his spare time, Darrell enjoys running his three kids around to various activities, fishing, watching Oilers Hockey, and playing hockey. 
Speaker #4 - Bettina Pierre-Gilles
President & CEO of Luxeum Renewables Group
Luxeum Renewables Group Inc. ("LRG"), one of Western Canada's largest utility-scale renewable development companies. She is a senior finance Executive and a designated Accountant with strong strategic business organizational, operations and expansionary skills. Prior to founding LRG, Bettina served as CFO of several energy companies through her Consulting firm Phasis, where she developed functional strategies, organizational effectiveness tools and measurements identified and recruited Board members.
Currently, Bettina sits on the Board of: Piikani Investment Corporation, a Treaty 7 First Nations based in Southern Alberta, Queen's Venture Network (QVN); the Board of the Solar Society of Alberta, Queen's University Venture Network and Partners-in-Health (PIH), a Toronto-based non-profit for social justice.  She is also quite involved in the community and is a member of the Board of the United Conservative Party of Alberta.  Previously, she was a Board member at Calgary Co-Op, and Exaltexx Inc., an oilfield chemicals company based in Alberta, with a parent company in the US.
Bettina is also passionate about giving back in the community where she lives and has been involved in mentoring, as well she is a past Chair of the Women's Energy Network; a member of the Institute of Corporate Directors and established and co-Chairs the Western Canada chapter of WomenCorporateDirectors (WCD). Bettina holds the Certified Professional Accountant (CPA-CMA) designation, an ICD.D designation from the Institute of Corporate Directors of Canada and received an MBA from Queen's University.
Clean & Green Moderator - Zoë Kolbuc
Vice President, Partnerships - Sustainable Development Technology Canada (SDTC)
Over the last fifteen years, Zoë has worked in public affairs in business, government and academia. As the Vice President of Partnerships, Zoë provides leadership for SDTC's strategy to develop partnerships across the country that support entrepreneurs developing innovative technologies. Through support and funding SDTC helps companies advance projects at the critical stages of pre-commercial development and demonstration. The projects we fund have the potential to deliver significant environmental and economic benefits through reduced greenhouse gas emissions, clean air, clean water or clean soil. Through partnerships with governments, not-for-profits and private sector organizations across the country, SDTC is always looking for new ways to help clean technology companies thrive in domestic and global markets.
Panel #3 – Rise of the Robots
Speaker #1 - Trung Dung Ngo, Ph.D.
Associate Professor, School of Sustainable Design Engineering - UPEI
Dr. Trung Dung Ngo received his Ph.D. degree in Electrical and Electronic Engineering (Robotics), Aalborg University, Denmark, M.Sc. degree in Computer Systems Engineering (Robotics), University of Southern Denmark, and B.Sc. degree from Vietnam National University. Dr. Ngo is currently an Associate Professor at the School of Sustainable Design Engineering, University of Prince Edward Island (UPEI), Canada, where he is the founding director of the More-Than-One Robotics laboratory (
www.morelab.org
) and the Lead Researcher of the Centre for Excellence in Robotics and Industrial Automation. Before joining UPEI, he was a faculty member of the Department of Electronic Systems, Aalborg University and the Faculty of Science, University of Brunei. His research interests include multi-robot systems, human-robot cooperation, and modular robotics. He is authors and co-authors of more than 70 peer-reviewed journal and conference papers and a sole editor of the book Biomimetic Technologies: Principles and Applications.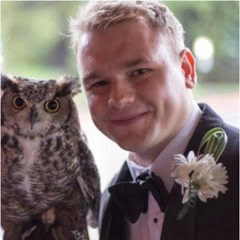 Speaker #2 - Robert Mereau
Co-Founder - White Whale Analytics
Robert Mereau, is the co-founder of White Whale Analytics, a Machine Learning and Artificial Intelligence startup based in Calgary. He specialized in Physics at the University of Calgary and prior to co-founding White Whale, Robert was a researcher in quantum spintronics. His technical competencies include mathematical modelling and computational graph theory. He is a published author in Physics Review A. 
Speaker #3 - Phil Cole
Vice President of Business Development - Marinvent
Phil Cole joined Marinvent as VP Business Development in December 2011. Since that date, Phil has also taken up roles of VP Business Development for Marinvent's Advanced Aerospace Solutions Joint Venture and for Marinvent's recently-launched sister company Certification Center Canada. He is responsible for all front-end of the business activities of the company including marketing, sales, business development and contracts for all three companies. Phil has worked in the aerospace and defense industry for 31 years since graduating from Brighton University in England with a degree in Electrical and Electronics Engineering in 1986. Phil also serves as a member of AIAC's Technology and Innovation Working Group, on the Board of Engineering and Commerce CASE Competition and the Industry Board of NSERC-NCADE at Concordia University.
Phil is a hands-on, customer-oriented, executive with a track record of successfully building small-to-medium sized aerospace and defense businesses, leading to their acquisition. Phil is also a specialist in certifiable embedded systems and software, simulation and qualifiable software tools and led the implementation and launch of the world's first certifiable embedded OpenGL driver, the world's first qualifiable graphics prototyping and design tool and the world's first DO-254 certification kit for a COTS embedded graphics device and the world's first certifiable OpenGL subset API specification.
Speaker #4 - Shawn Ovenden
CEO - Jepddo
Shawn is the founder and CEO of Jepeddo Studios Inc., http://jepeddo.com, a Calgary technology company building "digital service agents" ( bots ) that leverage natural language processing (NLP), an artificial intelligence (AI) discipline that promises to radically shift the customer service experience.
You'll often find Shawn surfing the fine line between leading edge and 'bleeding' edge technology. He is a business leader who has worked within the North American IT market for over 30 years, developing and delivering cross-industry hardware and software solutions. Shawn was part of the collaboration technology wave, in its infancy in the oil and gas industry, in 2003. Fueling his entrepreneurial spirit, Shawn founded Turbo Decisions in 2004 with the sole purpose of building collaboration solutions for the oil and gas industry. In 2010, Turbo Decisions joined forces with Imagine eDoc Solutions to become NeoStream Technologies, now owned and operated by Print Audit.
Shawn has a Bachelor of Commerce degree from the University of Calgary with a major in Management Information Systems (MIS), a new discipline at the time for business schools in the early 80's. Outside of Jepeddo, Shawn enjoys family time with his wife and four daughters. You can often find Shawn and his family on an adventurous endeavor; likely hiking in the back country, competing in triathlons, or fulfilling a passion for sailing. You are invited to learn more about Shawn by visiting his LinkedIn profile HERE
Moderator for Rise of the Robots - Dwayne Dreger
Executive Director, Invest Alberta - Government of Alberta
Dwayne Dreger is the recently appointed head of Invest Alberta, a government branch housed within the Alberta Economic Development and Trade responsible for attracting investment to Alberta to diversify and strengthen the provincial economy.
Mr. Dreger comes from a life-long career in the financial services sector, both domestically and internationally, having helped manage firms from start-ups to global leaders. He's a holder of the Charter of Financial Analysis (CFA) designation and is a fellow of the Canadian Securities Industry.
Panel #4 – Tech Innovation
Speaker #1 - Jim Landon
Vice President, Strategic Research & Development of ATCO
Mr. Landon is responsible for leading a cross-functional team dedicated to exploring geopolitical, societal, technological and environmental trends impacting ATCO's business now and in the future. Mr. Landon retired from the British Army in May 2017 after a successful 28-year career having reached the rank of Colonel. Commissioned into the Royal Regiment of Fusiliers, he served as a commander and staff officer in the UK and overseas including operational tours in Northern Ireland, Bosnia, Kosovo, Sierra Leone, Iraq and Afghanistan.
He was Commander of the British Army Training Unit in Suffield in Alberta from 2012 to 2015 before completing a final operational tour in Afghanistan in 2016. Mr. Landon is a Chartered Manager and was made a Member of the Order of the British Empire by Her Majesty the Queen in 2004. In 2017, he was the recipient of the US Bronze Star and NATO Meritorious Service Medal as Commander of a US Task Force in SE Afghanistan. Mr. Landon was educated at the Royal Military Academy Sandhurst and has a Bachelor's degree in Law and a Masters in International Liaison and Communication.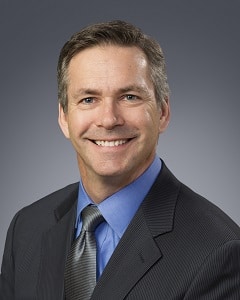 Speaker #2 - Tom Pierce
Senior Business Development Manager of Halliburton
Tom Pierce is the Senior Business Development Manager for Halliburton in Canada. He graduated from University of Alberta with a Bachelor's degree in Commerce in 1988 with a dual major in marketing and finance, and subsequently, completed his Geological Technologist diploma from Southern Alberta Institute of Technology in 1994.
Tom brings over twenty years of comprehensive experience in the of oil & gas industry. His professional experience encompasses areas of drilling, completions, and production services. Tom also has extensive knowledge in the disciplines such as business process management, information solutions, and software technologies that are pertinent in driving innovation in today's oil and gas industry. Throughout his career, Tom has been a driving force of technology implementation and innovation through collaboration with customers. Over the tenure of his career, Tom has worked in both Operating companies and Service companies in a variety of different roles.
Today Mr. Pierce is in senior management role at Halliburton in driving technology innovation and implementing solutions to maximize value for their clients in the oil and gas industry.
Tom is also actively involved with multiple committees at CSUR and PSA, and he is on the Board of Governors at the Canadian Energy Executive Association (CEEA).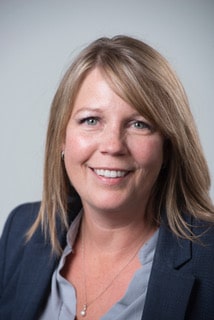 Speaker #3 - Cara Wolf
Founder & CEO of Ammolite Strategies
Cara is the Founder and CEO of Ammolite Strategies, a boutique accelerator and advisory firm specializing in new venture commercialization primarily in the STEM industries focusing on artificial intelligence, big data analytics and blockchain technologies. With over 25 years of executive leadership, Cara has consulted for over 300 companies including Fortune 500 companies and entrepreneurial start-up operations including founding 3 of her own. Cara holds a B.Comm. in Marketing, an MBA in Corporate Finance and Entrepreneurship from the Haskayne School of Business and an Executive Certified Management Consultant designation. She has sourced and advised on millions of dollars of financings. She has won numerous awards provincially and nationally for her strategic planning initiatives and guest lectures regularly on the topics of innovation and entrepreneurship. She has mentored over 100 companies at the start-up stage with NEXT Google for Entrepreneurs and frequently judges start-up competitions including several held at the University of Calgary, MRU, SAIT and the Global Petroleum Show. She has extensive experience serving at the Advisory Board and Director level for many organizations including serving as an Executive Director with the Calgary Council of Advanced Technologies, Thunderbird Greentech Inc and the Hunter Hub Energy New Venture Advisory Board.
Speaker #4 - Kevin Bosch
Vice President of Public Affairs of Hill & Knowlton
With over two decades of experience working with elected officials, Kevin brings unapparelled relationships and political experience in providing strategic research and media and stakeholder relations. He has worked in various leadership positions providing advice to a long succession of parliamentarians, two Prime Ministers (Justin Trudeau and Paul Martin) and three Liberal Leaders (Stéphane Dion, Michael Ignatieff and Bob Rae)
Kevin's experience within the Liberal Party of Canada spans almost 30 years and reaches across Canada. Before joining the Liberal Research Bureau and the Office of the Liberal Leader he worked for both Minister of Human Resources Development, Hon. Jane Stewart and Minister of the Environment, Hon. David Anderson. Prior to his work in Ottawa, Kevin worked with the Alberta Liberal Caucus at the Alberta Legislative Assembly in Edmonton.Kevin speaks both official languages and holds a Bachelor of Arts (Political Science) from University of Calgary.
Tech Innovation Moderator - David Jackson
Senior Business Develoment Manager of Lockheed Martin Energy
For the last decade he was worked for Lockheed to develop energy efficiency, renewable, microgrid, and battery storage projects in the Pacific Northwest, Alaska, and Canada. Over his career with Lockheed he has worked on programs with Bonneville Power Administration, Tennessee Valley Authority, Energy Trust of Oregon, and other utility programs.  Most recently he has focussed on off-grid power opportunities with First Nation communities in Canada and remote communities in the Northwest Arctic Borough in Alaska.  Additionally, he is working on several projects in the oil and mining industries. Prior to joining Lockheed Martin, David headed up the business development team for Northwest Natural, a large natural gas distribution company in Portland, Oregon.  He has a diverse educational background having a Bachelor of Arts in Journalism from the University of Arkansas, and completed graduate level coursework in smart grid development from Portland State University. He and his wife of 30 years, Kathy, live in Vancouver, Washington.
Panel #5 – Indigenous Panel
Speaker #1 - Melissa Quesnelle
Melissa is from the Kainai Nation in southern Alberta. Her industry experience with multi-employer management systems, stakeholder facilitation, and training in the energy, construction, and remote community sectors has given her the opportunity to consult on a wide range of intersectoral projects in western, northern, and arctic Canada.
Melissa is also actively engaged in the renewable energy sector wherein a significant portion of her work is with the evolving concepts of community engagement, social & collaborative enterprise, and Indigenous entrepreneurialism. She is passionate about the objective of helping to ensure that First Nations, Inuit, and Metis peoples and communities gain full access to meaningful participation in emerging opportunities across the renewable energy spectrum.
Melissa is a Fellow of the Energy Futures Lab of Alberta, was selected as an Indigenous leader for the 2017 cohort of the Catalyst 20/20 program, and is involved with the Indigenous Clean Energy Network.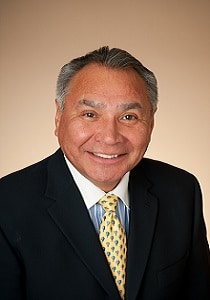 Speaker #2 - Joe Dion
CEO, Frog Lake Energy Resources
One of Alberta Venture's 50 most influential people of 2015, Joseph Dion is chairman and chief executive officer of Frog Lake Energy Resources Corporation (FLERC). One of Canada's only whollyowned First Nations oil and gas exploration and production companies, FLERC operates on Frog Lake First Nations lands in partnership with several oil companies. 
With over 35 years of First Nations oil and gas experience, Dion has worked to preserve and integrate the First Nations core values or 'Teepee Principles' in his work and daily life. Respect, strength, and kinship guide him in all of his endeavours. Prior to coming to Frog Lake Energy, Dion worked as a consultant for First Nations in Canada, and Indian tribes and Alaskan Eskimo groups in the United States. He worked with energy companies and governments negotiating Impact Benefit Agreements and joint ventures. In 1980, he established Dion Resources Inc. and advised on matters of First Nations self government, business, finance, and energy.
Today Dion is proud to be a board member of Indspire, an Indigenous-led registered charity that invests in the education of Indigenous people so they can achieve their highest potential. Through awards, donations, bursaries and scholarships, this organization inspires. It recognizes professionals and youth who demonstrate outstanding career achievement and benefits not only these recipients, but their families, their communities, and our nation. In addition to this work, Dion is an active member of the Alberta Chamber of Resources. This is a resource-based industry organization which believes, that through open dialogue, cooperation, and our collective ability, we can positively shape the future. This organization is driven by a diverse membership that collaborates to provide visionary leadership for the responsible, innovative, and ethical development of Alberta's natural resources.
Speaker #3 - Cheryl Cardinal
President & CEO - Indigenous Center of Energy
Cheryl Cardinal graduated from the University of British Columbia, earning a Bachelor of Arts with a double major in Political Science and History. She completed Building a High Performing Business, an MBE program, at Dartmouth College's Tuck School of Business.  She is an entrepreneur who has focused on fostering mutually beneficial relationships with Indigenous Communities and the energy and mining sectors. Currently the President and CEO of the Indigenous Center of Energy (ICE), Cheryl continues to cooperatively work with Indigenous representatives from the United States, Australia, New Zealand and Canada, focusing on specific key risk areas, including climate change, sustainability, renewable energy, mining, international trade, oil and gas.
In conjunction with the Global Petroleum Show in Calgary, Canada, Cheryl launched the Indigenous Conference on Energy and Mining in partnership with ::dmg events in June 2016 to ensure Indigenous voices were included in energy discussions. In two years, this event has featured speakers from Mexico, United States, Bolivia, Argentina, Namibia, South Africa, New Zealand and Canada who are energy leaders (renewable energy, mining, oil and gas), indigenous leaders with foreign and domestic governments.  As an Advisory Committee member for Our Energy Future project, Cheryl worked with the Public Policy Forum to recruit, choose and mentor 16 youth from across Canada to engage in energy discussions and create recommendations that will go forward to Canada's Natural Resources Minister Jim Carr in the winter of 2018. 
The Indigenous Center of Energy has created an alliance with WaVv to create an accelerated business climate with Energy, Aerospace, Defence, Security and First Nations.  The opportunities between First Nations and these industries provides for innovation, job creation and investment.  She is a member of the Indigenous Advisory Committee for the Alberta Women in Science Network's Power to Choose program. Cheryl sits on the Board of Directors for Environmental Refuelling Systems (ERS), a world class petroleum product supplier and distribution company.  She also sits on the Board of Directors for the Aboriginal Friendship Centre of Calgary which provides programs and services to urban Indigenous populations and the YWCA in Calgary which focuses on programming for women and their families.
In 2015, Cheryl was recognised for her work with the Indigenous peoples by the United States Department of State. Through the International Visitor Leadership program, Cheryl travelled to five cities in three weeks, meeting with progressive Native American Tribes and emerging leaders in the United States. Cheryl Cardinal is Cree & Coast Salish and is a citizen of the Sucker Creek Cree Nation in Alberta, Canada.
Indigenous Panel Moderator - Alexandria Shrake
Geophysicist, Chevron
Alex is a fellow with of Action Canada and the Public Policy Forum, a policy think tank to encourage interprovincial collaboration, perspective, and policy recommendations on Canadas low-emission energy future. With her passion for critical reasoning, Alex and a colleague decided to start an educational society that focuses on data-driven social media about energy and emissions called ENERGYminute (www.energyminute.ca).
She graduated in 2012 from the University of Calgary with a Bachelor of Science majoring in geophysics. Alex currently works in Chevron Canada's Exploration department as a Geophysicist where her team develops oil and natural gas.  
As a member of the Canadian Society of Exploration Geophysicists, Alex has spent the past 5 years working across the country with students and the public.  During this time, she led a team of young professionals on a national online communications committee, to ensure that scholarships, mentorship, and learning opportunities are equal across the country. In her spare time, Alex enjoys spending her time running the trails in Banff National park throughout the year, or in coffee shops in downtown Calgary socializing, sharing her passion, and working on her passion project: ENERGYminute.
Speaker #5
:
Nubia Mayorga Delgado, Development of the Indigenous People
(CONFIRMED)
Panel #6 – North of 60
Speaker #1: Rear-Admiral Craig Baines, MSC, CD
Department of National Defence
Rear Admiral Craig Baines enrolled in the Canadian Armed Forces Regular Officer Training Program in 1987. After completing initial naval training, he served as a Bridge Watchkeeping Officer in HMCS SAGUENAY and Deck Officer in HMCS THUNDER.
In 1991, he completed the Destroyer Navigation Officer course and was employed as Navigation Officer in HMC Ships CHIGNECTO and ANNAPOLIS. He graduated from the Maritime Advanced Navigation Officer Course in 1992 and was employed as Navigation Officer of HMCS PROVIDER. Following the year-long Operations Room Officer course, he served as Operations Officer in HMCS REGINA and Combat Officer in HMCS WINNIPEG.
His education includes a Bachelor of Arts degree from University of Manitoba. While on exchange in Norfolk, he completed the US Naval War College program and a graduate certificate program in the History of Strategy and Policy at Old Dominion University. He completed the Canadian Forces College Joint Command and Staff Program concurrent with his Master of Defence Studies. In 2013, he completed the National Security Program and a Master of Public Administration.
He was appointed as Commander Canadian Fleet Atlantic in July 2014. During his 3 year posting as Fleet Commander, he sailed extensively with the Fleet and participated in major international exercises including Trident Juncture 2015, Joint Warrior 152 and Cutlass Fury 2016. Rear-Admiral Baines will assume Command of Maritime Forces Atlantic in August.
Speaker #2: John Higgenbotham
Senior Fellow, CIGI
John Higginbotham is an expert on international economic relations, maritime, air, road and rail transportation systems and systems of governance, he is leading CIGI's global security & politics research project on the Arctic. John is also a senior distinguished fellow at Carleton University, where has he been working on the Arctic, China and the United States as well as a transport studies initiative drawing on the strengths of Carleton's faculties of Business, Public Administration and Engineering. His work with the Government of Canada, including several international assignments, spans over twenty years. He served as assistant deputy minister in three departments, including Transport Canada where he coordinated Canada's highly successful Asia-Pacific Gateway and Corridor Initiative. John served as vice president at the Canada School of Public Service, focusing on Canada-US relations, and as assistant deputy minister for policy planning, communications, culture and federal-provincial relations at Foreign Affairs and International Trade. He has served abroad in senior positions in Washington for six years, Hong Kong for five years, and in Beijing on two occasions, as trade commissioner and political counselor.
John speaks English, French and Chinese. He was educated at the University of Saskatchewan, Ibadan University, McGill University, and Harvard University as a Visiting International Fellow.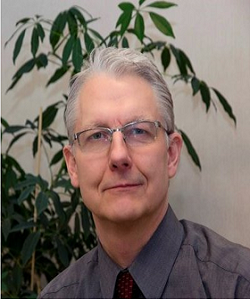 Speaker #3: John Vandenberg
Assistant Deputy Minister, Programs and Services - Government of Northwest Territories
John Vandenberg was assigned to the role of Assistant Deputy Minister, Energy position in March 2015 and of Assistant Deputy Minister, Programs and Services in April 2017.
The position provides oversight for eight government divisions, including Procurement; Energy; Fuel Services; Information Technical Services, Information Management, Compliance and Licensing; Air, Marine and Safety; and Marine Transportation Services.
Prior to joining the Government of the Northwest Territories, John worked in the private sector and collectively has over 30 years of experience working in logistics, purchasing, and petroleum supply and transportation.
John holds a Master of Business Administration degree and a Supply Chain Management Professional designation, and is Chair of the Board of the Arctic Energy Alliance.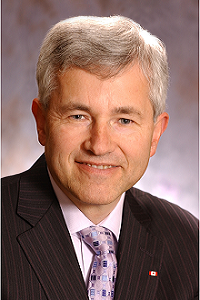 North of 60 Moderator: Lee Carson
President of NORSTRAT Consulting Inc
NORSTRAT is a service provider specializing in assisting clients with the important and challenging job of implementing Canada's Northern Strategy. Lee brings to the job over 30 years' experience in bidding, winning, and executing a wide range of capital projects that provide maritime domain awareness and arctic domain awareness. He has a deep understanding of the Canadian procurement system and those departments responsible for aspects of Northern development.
Lee has travelled extensively in the North, including most recently in the heart of the Northwest Passage as a member of the 2014 Franklin search expedition. He has a deep appreciation of the needs and the challenges associated with completing Canada's nation building in the North. Mr. Carson is a published author on Northern topics, a frequent speaker at conferences dealing with Northern issues, and has developed his own architectural framework for breaking down the Northern Strategy into discrete, understandable and manageable components.
Prior to forming NORSTRAT Consulting, Mr. Carson held executive and management positions with COM DEV Canada and MacDonald Dettwiler. He holds a Bachelors of Physics and Computer Science, and completed course requirements for a Masters in Systems Engineering at Carleton University
Speaker #4:
Melissa Quesnelle
(CONFIRMED) Please see profile above
Panel #7 – Cyber Security & Counter Terrorism
Speaker #1 - Vernon D'souza
Director of Operations of Network Test Labs & CTO, Hubble Networks
Vernon is an accomplished cyber security specialist in incident response, threat risk assessments, and security auditing. Adept at training and educating users and IT staff on relevant cyber security procedures and preventative measures, he has deep expertise in security architecture, infrastructure security, cyber security operations and regulatory compliance.
Vernon brings more than ten years of experience in driving complex global security programs. He is affiliated with several associations including The Atlantic Canada Aerospace and Defence Association (ACADA), an organization representing the interests of the aerospace, defense, marine and security industries in Atlantic Canada and CyberNB, a special operating agency of opportunities NB. 
Speaker #2 - Nav Dhunay
Co-Founder & CTO, Imaginea.IO
Nav has been called the "Game Changer" by Oil and Gas Magazine. He is a thought leader, serial entrepreneur, and technology visionary. He's currently the co-founder and CTO of imaginea io, a Calgary-based company that is on a bold mission to create a clean hydrocarbon ecosystem.
Nav is one of the leading figures in oil and gas technology innovation and has attained a hard-won collection of tech startup hits in his history. Most notable amongst his startups is Calgary-based Ambyint Inc. – which delivered leading-edge IoT and Artificial Intelligence to the oil patch and brought self-running oil wells closer to reality. Currently in his sights is the strategic and disruptive power of blockchain as a platform for a Clean Hydrocarbon Ecosystem via Imaginea io, Nav's newly co-founded firm.
Prior to Ambyint, Nav founded three successful technology startups, including CanFlix, a technology designed to form the basis of the globally recognized Netflix and NavNet, a pioneering control and home automation technology, which gives users the ability to control lights, music and thermostats remotely from a mobile device. With an entrepreneurial background founded in Silicon Valley and now at home in Canada, Nav maintains a deep-seated passion for fostering team innovation within his companies where experimentation is encouraged, and collaboration made a cornerstone of company success.
Speaker #3 - Commander Stephan King
Commander of the Royal Canadian Navy's Maritime Innovation Team - Department of National Defence
Commander Stephan King leads the Royal Canadian Navy's Maritime Innovation Team within the Directorate of Naval Strategy at National Defence Headquarters, in Ottawa. He is responsible for developing future capabilities for the Navy through concept development, identifying hard problems, and then accelerating solutions by engaging with audiences in the Canadian Armed Forces, Industry and Academia. 
Commander King has sailed extensively in North American waters and around the globe in various platforms and positions. His command experience concluded with a deployment to San Diego and Hawaii for the Rim of the Pacific Exercise as part of a Mine Countermeasures Task Group. Commander King was appointed Senior Staff Officer Mine Warfare at Maritime Operations Group Four on the west coast. During this time, he completed the NATO Intermediate Mine Warfare Course and participated in several Canadian, US, Western Pacific and NATO mine warfare exercises. 
He served as Vice Chief of NORAD's Maritime Division in Colorado Springs, Colorado, for a five year period, where he operationalized NORAD's Maritime Warning Mission. He has been serving in the Naval Staff in Ottawa since returning to Canada in 2011. Cdr King completed the Joint Command and Staff Course and holds a Master of Arts in Professional Communication (Royal Roads University). He is married to LCdr Cheryl King (retired), and they have two children, Jessica and Keeghan.
Speaker #4 - Dave Bradley
Chief Innovation Officer - Oleum Capital
A serial entrepreneur and long-time bitcoin enthusiast, Dave co-founded Bitcoin Brains in 2013. Since that time, he has grown to become widely regarded as an expert on both technological and financial sides of bitcoin and blockchain technology. In 2017 Dave helped found Oleum Capital which is using ICO financing to help fund oil and gas juniors and emerging technology in the province of Alberta
Speaker #4: 
Steve Maude – CANSOFCOM 
(Invited)
Moderator:
Will Lymer – Loki 
(Invited)
Panel #8 – Beyond Borders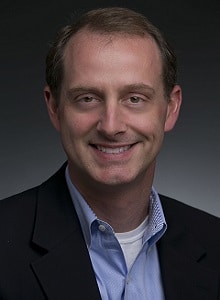 Speaker #1 - Chris Steele
COO & President, North America for Investment Consulting Associates
Chris Steele is President, North America for Investment Consulting Associates.  His 25 years of experience in location consulting, site selection, and economic development have resulted in a unique perspective on how the concept of place impacts business and community success around the globe. 
Past clients include The Boeing Company, BlueCross Blue Shield of Massachusetts, Lenovo, Morgan Stanley, Club Med, Becton Dickinson, the US Transportation Research Board (of the National Science Foundation), Olympus, and Biogen IDEC.  He also frequently advises governments and public sector agencies on business attraction and economic development efforts. In this capacity, Chris has led the State of Maine's efforts to fully evaluate the effectiveness of its business development incentive programs and develop more effective measures.
Chris has written on location strategy and real estate topics for Area Development, Business Expansion Journal, Site Selection Online Insider, and the Journal of Corporate Real Estate, served as an editor for Ernst & Young's United States Investment Monitor, and is a frequent presenter at CoreNet's global summits, at Cargo Logistics Canada, and at the World Forum for FDI. Mr. Steele holds a Master's Degree in Regional Planning from the University of North Carolina at Chapel Hill, with specific concentrations in land use planning and real estate development.
Speaker #2 - Consul General Caroline Saunders
British Consulate General, Calgary
Caroline is a career diplomat with diverse experience overseas and in London. Her most recent roles with the Foreign and Commonwealth Office (FCO) were Head of Global Challenges and Innovation and Head of Global Low Carbon Growth.
She was Deputy Consul-General and Head of UK Trade and Investment (UKTI) in Brisbane, Australia and Political and Media Officer at the British High Commission in Kuala Lumpur. She has also worked at UKTI in London on trade strategy and for the UN Conference on Disarmament negotiations on chemical and biological weapons. Her first overseas posting was as Development Attache at the British High Commission in New Delhi.
Beyond Borders Moderator: Major (Ret'd) Chris Van Vliet
Chris Van Vliet was born in Edmonton and raised on a nearby farm, graduated from Brentwood College School, then the University of Alberta, and went on to serve Canada and the Royal Canadian Air Force for nearly 25 years followed by a second career as a pilot at WestJet Airlines.
He joined the Royal Canadian Air Force immediately following university and his career took him geographically from Alaska to Texas, and from the Comox Valley to Turkey.  He has flown helicopters, supersonic jets, and various training aircraft.  He was also a member of the Snowbirds, Canada's Military Air Demonstration Team and later served as an advanced jet training instructor and Canada's Senior National Representative to the Euro-NATO Joint Jet Pilot Training Program. Before retiring from the RCAF and joining WestJet Chris served as the Commander of the RCAF Flight Instructor School.
Chris has been married to his beautiful and supportive wife, Rosalía, for over 30 years and together they have two adult children, Marisol and William.
Speaker #3: AVAILABLE
Speaker #4: AVAILABLE
Share your expertise with a Global audience at the 2018 ConvergX
®

Canada Conference. We'd love to hear from you. Submit your request to be a speaker by clicking below
ConvergX™ 
© All Rights reserved – 2015