If you would like to share your expertise in any of the following topics being presented at ConvergX® 2018, through becoming a panel speaker, a panel moderator or a keynote speaker, we would be happy to hear from you. Please click the button below to become a speaker at ConvergX® 2018
Keynote Speakers 2018
Speaker #1 - Charles Bouchard
Chief Executive, Lockheed Martin Canada
Lockheed Martin Canada; a sub-division of Lockheed Martin International. Under his leadership, LM Canada is responsible for delivering on country-specific strategies, maintaining and strengthening strategic customer and partner relationships, and actively seeking new partnerships. In collaboration with the Business Areas, he develops business plans, establishes business commitments, and supports business capture campaigns.
Charles joined the Lockheed Martin team in September 2013 following a successful career in the Canadian Armed Forces spanning over 37 years.  He retired from the Royal Canadian Air Force at the rank of Lieutenant General.  His military career includes many senior leadership roles in Canada, NORAD and NATO.
Charles is a graduate of Canadian Forces Staff School; Canadian Land Forces Command and Staff College; Canadian Forces Command and Staff College; the National Strategic Studies Course; the Combined Forces Air Component Commander Course, Maxwell Air Force Base; the Generals, Flag Officers and Ambassadors Course at the NATO Defense College; and the Senior Executives National and International Security Program at Harvard University. He holds a Bachelor of Arts Degree in Political Science from the University of Manitoba.
He is an Officer of the Order of Canada; a Commander of the Order of Military Merit; an Officer of the U.S Legion of Merit, three oak leaf clusters; un Officier de la Légion d'Honeur (France); and a recipient of the Meritorious Service Cross. 
Keynote Speakers
Keynote #2: 
John Kirton – G8, G20, NAFTA
(CONFIRMED)
Keynote

 #3: Vivian Krause – Fair Questions

 

(Invited)
Panel #1 – ConvergX-U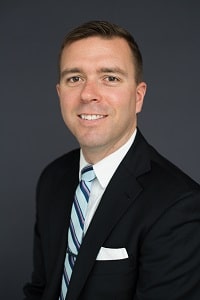 Speaker for ADS - Dr. David Perry
Senior Analyst & Fellow, Canadian Global Affairs Institute
Dr. David Perry is Senior Analyst and a Fellow with the Canadian Global Affairs Institute. He is the author of multiple publications related to defence budgeting, transformation and procurement, published with the Canadian Global Affairs Institute, Conference of Defence Associations Institute, Defence Studies, Comparative Strategy, International Journal, and Journal of Military and Strategic Studies and is a columnist for the Canadian Naval Review. He received his PhD in political science from Carleton University where his dissertation examined the link between defence budgeting and defence procurement. He is an adjunct professor at the Centre for Military and Strategic Studies at the University of Calgary and a research fellow of the Centre for the Study of Security and Development at Dalhousie University. He was previously the Senior Security and Defence Analyst of the Conference of Defence Associations Institute and Deputy Director of Dalhousie University's Centre for Foreign Policy Studies. Embassy Magazine and The Hill Times named him one of the "Top 100 Influencing Canadian Foreign Policy" in 2014.
Speaker for Energy:
Deloitte
(Invited)
Speaker for Mining:
Sudbury
(Invited)
Panel #2 Clean & Green
Speaker #1 - Joy Romero, P.Eng, MBA PM, ICD.D
Vice President, Technology & Innovation - CNRL
Joy has worked in steel, iron ore, coal and oil and gas.  She has served as Chair of the Governing Council of Athabasca University, advisor to the NSERC chair for Oil Sands, University of Alberta, the NSERC Chair for Energy and Imaging, University of Calgary, chair of the Canadian Oilsands Network for Research and Development and Chair for the Board of Canada's Oil Sands Innovation Alliance. Joy is currently chair of the Clean Resource Innovation Network and the PTAC Innovation Ecosytem , a board member of the Petroleum Technology Alliance of Canada and Wavefront and a member of the Kinetica Ventures Advisory Council and the Science, Technology & Innovation Council for Canada.
Speaker #2 - Dr. Peter Tsantrizos
President & CEO - Terragon Environmental Technologies Inc.
Dr. Tsantrizos is the founder of Terragon Environmental Technologies Inc. and serves as the Company's President and Chief Executive Officer.  He founded Terragon in 2004 has led all operations of Terragon, including the development of its proprietary waste treatment technologies. Dr. Tsantrizos has been developing and commercializing advanced environmental and materials technologies since 1978.  He began his professional work with Arthur D. Little where he participated in various environmental studies, and then was employed by Canada's National Research Council, McGill University and the Noranda Technology Center where he developed various plasma technologies for the production of high performance materials.  In 1991, Dr. Tsantrizos founded PyroGenesis Inc. a company that developed and commercialized a number of advanced materials as well as some world leading environmental technologies.  At PyroGenesis, Dr. Tsantrizos served as the Chairman and Chief Technology Officer and was responsible for most of the company's operation, including technology development, production and marketing.
Dr. Tsantrizos has a Ph.D. in Chemical Engineering from McGill University and is the inventor of 18 patented technologies and has successfully commercialized technologies for both the production of advanced materials and the generation of resources from waste.
Speaker #3: Darrell Haight

(Invited)
Panel #3 – Rise of the Robots
Speaker #1 - Trung Dung Ngo, Ph.D.
Associate Professor, School of Sustainable Design Engineering - UPEI
Dr. Trung Dung Ngo received his Ph.D. degree in Electrical and Electronic Engineering (Robotics), Aalborg University, Denmark, M.Sc. degree in Computer Systems Engineering (Robotics), University of Southern Denmark, and B.Sc. degree from Vietnam National University. Dr. Ngo is currently an Associate Professor at the School of Sustainable Design Engineering, University of Prince Edward Island (UPEI), Canada, where he is the founding director of the More-Than-One Robotics laboratory (
www.morelab.org
) and the Lead Researcher of the Centre for Excellence in Robotics and Industrial Automation. Before joining UPEI, he was a faculty member of the Department of Electronic Systems, Aalborg University and the Faculty of Science, University of Brunei. His research interests include multi-robot systems, human-robot cooperation, and modular robotics. He is authors and co-authors of more than 70 peer-reviewed journal and conference papers and a sole editor of the book Biomimetic Technologies: Principles and Applications.
Speaker #2: Peter Adams – Burloak Tech
(Invited)
Speaker #3:
John Sheehan – LMCO
(Invited)
Speaker #4:
Robert Mereau
(Invited)
Panel #4 – Tech Innovation
Speaker #1 - Jim Landon
Vice President, Strategic Research & Development of ATCO
Mr. Landon is responsible for leading a cross-functional team dedicated to exploring geopolitical, societal, technological and environmental trends impacting ATCO's business now and in the future. Mr. Landon retired from the British Army in May 2017 after a successful 28-year career having reached the rank of Colonel. Commissioned into the Royal Regiment of Fusiliers, he served as a commander and staff officer in the UK and overseas including operational tours in Northern Ireland, Bosnia, Kosovo, Sierra Leone, Iraq and Afghanistan.
He was Commander of the British Army Training Unit in Suffield in Alberta from 2012 to 2015 before completing a final operational tour in Afghanistan in 2016. Mr. Landon is a Chartered Manager and was made a Member of the Order of the British Empire by Her Majesty the Queen in 2004. In 2017, he was the recipient of the US Bronze Star and NATO Meritorious Service Medal as Commander of a US Task Force in SE Afghanistan. Mr. Landon was educated at the Royal Military Academy Sandhurst and has a Bachelor's degree in Law and a Masters in International Liaison and Communication.
Speaker #2: Cara Wolf – Ammolite Strategies
(Invited)
Speaker #3:
Tom Pierce
(CONFIRMED)
Speaker #4:
Chantel Dagnaud
(Invited)
Tech Innovation Moderator - David Jackson
Senior Business Develoment Manager of Lockheed Martin Energy
For the last decade he was worked for Lockheed to develop energy efficiency, renewable, microgrid, and battery storage projects in the Pacific Northwest, Alaska, and Canada. Over his career with Lockheed he has worked on programs with Bonneville Power Administration, Tennessee Valley Authority, Energy Trust of Oregon, and other utility programs.  Most recently he has focussed on off-grid power opportunities with First Nation communities in Canada and remote communities in the Northwest Arctic Borough in Alaska.  Additionally, he is working on several projects in the oil and mining industries. Prior to joining Lockheed Martin, David headed up the business development team for Northwest Natural, a large natural gas distribution company in Portland, Oregon.  He has a diverse educational background having a Bachelor of Arts in Journalism from the University of Arkansas, and completed graduate level coursework in smart grid development from Portland State University. He and his wife of 30 years, Kathy, live in Vancouver, Washington.
Panel #5 – Indigenous Panel
Speaker #1: Sean-Willy Des Nedhe
(Invited)
Speaker #3: AVAILABLE
Speaker #4: AVAILABLE
Panel #6 – North of 60
Speaker #1: Rear-Admiral Craig Baines, MSC, CD
National Defence
Rear-Admiral Craig Baines enrolled in the Canadian Armed Forces Regular Officer Training Program in 1987. After completing initial naval training, he served as a Bridge Watchkeeping Officer in HMCS SAGUENAY and Deck Officer in HMCS THUNDER.
In 1991, he completed the Destroyer Navigation Officer course and was employed as Navigation Officer in HMC Ships CHIGNECTO and ANNAPOLIS. He graduated from the Maritime Advanced Navigation Officer Course in 1992 and was employed as the Navigation Officer of HMCS PROVIDER. Following the year-long Operations Room Officer course, he served as Operations Officer in HMCS REGINA and Combat Officer in HMCS WINNIPEG.
His education includes a Bachelor of Arts degree from University of Manitoba. While on exchange in Norfolk, he completed the US Naval War College program and a graduate certificate program in the History of Strategy and Policy at Old Dominion University. He completed the Canadian Forces College Joint Command and Staff Program concurrent with his Master of Defence Studies. In 2013, he completed the National Security Program and a Master of Public Administration.
He was appointed as Commander Canadian Fleet Atlantic in July 2014. During his 3 year posting as Fleet Commander, he sailed extensively with the Fleet and participated in major international exercises including Trident Juncture 2015, Joint Warrior 152 and Cutlass Fury 2016. Rear-Admiral Baines will assume Command of Maritime Forces Atlantic in August.
Speaker #2: John Higgenbotham
Senior Fellow, CIGI
John Higginbotham is an expert on international economic relations, maritime, air, road and rail transportation systems and systems of governance, he is leading CIGI's global security & politics research project on the Arctic. John is also a senior distinguished fellow at Carleton University, where has he been working on the Arctic, China and the United States as well as a transport studies initiative drawing on the strengths of Carleton's faculties of Business, Public Administration and Engineering. His work with the Government of Canada, including several international assignments, spans over twenty years. He served as assistant deputy minister in three departments, including Transport Canada where he coordinated Canada's highly successful Asia-Pacific Gateway and Corridor Initiative. John served as vice president at the Canada School of Public Service, focusing on Canada-US relations, and as assistant deputy minister for policy planning, communications, culture and federal-provincial relations at Foreign Affairs and International Trade. He has served abroad in senior positions in Washington for six years, Hong Kong for five years, and in Beijing on two occasions, as trade commissioner and political counselor.
John speaks English, French and Chinese. He was educated at the University of Saskatchewan, Ibadan University, McGill University, and Harvard University as a Visiting International Fellow.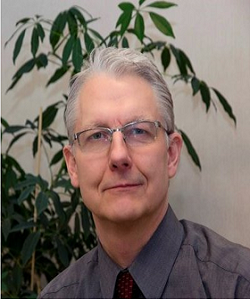 Speaker #3: John Vandenberg
Assistant Deputy Minister, Programs and Services - Government of Northwest Territories
John Vandenberg was assigned to the role of Assistant Deputy Minister, Energy position in March 2015 and of Assistant Deputy Minister, Programs and Services in April 2017.
The position provides oversight for eight government divisions, including Procurement; Energy; Fuel Services; Information Technical Services, Information Management, Compliance and Licensing; Air, Marine and Safety; and Marine Transportation Services.
Prior to joining the Government of the Northwest Territories, John worked in the private sector and collectively has over 30 years of experience working in logistics, purchasing, and petroleum supply and transportation.
John holds a Master of Business Administration degree and a Supply Chain Management Professional designation, and is Chair of the Board of the Arctic Energy Alliance.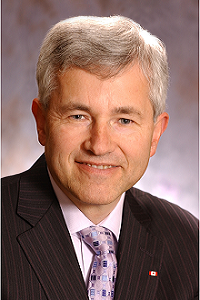 North of 60 Moderator: Lee Carson
President of NORSTRAT Consulting Inc
NORSTRAT is a service provider specializing in assisting clients with the important and challenging job of implementing Canada's Northern Strategy. Lee brings to the job over 30 years' experience in bidding, winning, and executing a wide range of capital projects that provide maritime domain awareness and arctic domain awareness. He has a deep understanding of the Canadian procurement system and those departments responsible for aspects of Northern development.
Lee has travelled extensively in the North, including most recently in the heart of the Northwest Passage as a member of the 2014 Franklin search expedition. He has a deep appreciation of the needs and the challenges associated with completing Canada's nation building in the North. Mr. Carson is a published author on Northern topics, a frequent speaker at conferences dealing with Northern issues, and has developed his own architectural framework for breaking down the Northern Strategy into discrete, understandable and manageable components.
Prior to forming NORSTRAT Consulting, Mr. Carson held executive and management positions with COM DEV Canada and MacDonald Dettwiler. He holds a Bachelors of Physics and Computer Science, and completed course requirements for a Masters in Systems Engineering at Carleton University
Speaker #4:
Melissa Quesnelle
(Invited)
Panel #7 – Cyber Security & Counter Terrorism
Speaker #1: 
Tom Keenan – U of C 
(Invited)
Speaker #2: Rob Lenny – Palo Alto 

(Invited)

 
Speaker #3: 
Nuhad Zoght – CSEC 
(Invited)
Speaker #4: AVAILABLE
Moderator:
Will Lymer – Loki 
(CONFIRMED)
Panel #8 – South of the 49th
Speaker #3: AVAILABLE
Speaker #4: AVAILABLE
South of the 49th Moderator: Major (Ret'd) Chris Van Vliet
Chris Van Vliet was born in Edmonton and raised on a nearby farm, graduated from Brentwood College School, then the University of Alberta, and went on to serve Canada and the Royal Canadian Air Force for nearly 25 years followed by a second career as a pilot at WestJet Airlines.
He joined the Royal Canadian Air Force immediately following university and his career took him geographically from Alaska to Texas, and from the Comox Valley to Turkey.  He has flown helicopters, supersonic jets, and various training aircraft.  He was also a member of the Snowbirds, Canada's Military Air Demonstration Team and later served as an advanced jet training instructor and Canada's Senior National Representative to the Euro-NATO Joint Jet Pilot Training Program. Before retiring from the RCAF and joining WestJet Chris served as the Commander of the RCAF Flight Instructor School.
Chris has been married to his beautiful and supportive wife, Rosalía, for over 30 years and together they have two adult children, Marisol and William.
Panel #9 – The Moderators Panel
Speaker #1: 
David Jackson
Speaker #3: 
Chris Van Vliet
Speaker #4: 
Will Lymer – Loki
Share your expertise with a Global audience at the 2018 ConvergX
®

Canada Conference. We'd love to hear from you' submit your request to be a speaker by clicking below
ConvergX™ 
© All Rights reserved – 2015